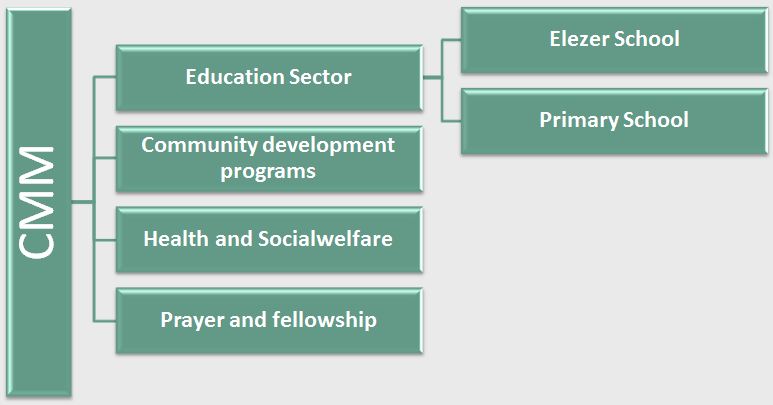 Education Sector:
Care and support vulnerable children in primary school and secondary school. Supporting pre schools programs for OVC's (Orphans and Vulnerable Children). Establishment of empowerment youth clubs and primary school club. Run parents programs for vesting schools and family
Community development programs:
Sensitization of community to group themselves into cooperatives. Training beneficiaries on cooperatives management and small generating income projects and use of technological methods for development and projects. Use the community house for training courses and seminars/meetings about community development. Train volunteers, local leaders and other stakeholders on modern agriculture.
Health Sector:
Training in nutrition program and sensitization of the community to participate in government health policies. Mobilization and sensitization of communities to respond to immunization and HIV/AIDS tasting Taking measures of prevalence and fighting HIV/AIDS and other pandemics and setting up counselling groups.